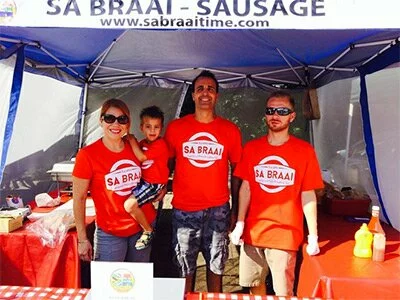 It's not every day a Wauwatosan couple can say they are fulfilling their "sausage destiny" in the greater Milwaukee area.
Wendi and Matthew Devan are so lucky.
Since choosing to sell Matthew's original South African sausage at the Tosa Farmers Market in 2013, the couple's brand, SA Braai (or South African barbecue), has found favor with consumers, area grocery stores — and even resulted in a job, working for Peter Sandroni, chef-owner of La Merenda and Engine Company No. 3 in Milwaukee.
"We're in the right place at the right time," said Wendi, who is a Hales Corners native.
Read full article.